credit: netflix
Jenny Han's To All the Boys I've Loved Before has been on my to-read list for quite a while, but I had absolutely no idea that it was also going to be adapted into a film. I'm not going to watch it until I've read Han's series, but it's receiving rave reviews which is promising.
"The interest died as soon as I made it clear the lead had to be Asian-American," Han says. "One producer said to me, as long as the actress captures the spirit of the character, age and race don't matter. I said, well, her spirit is Asian-American."
Good on you, Han. I bet those producers are kicking themselves now.
credit: fxx
I cannot wait for this season, especially the prospect that there will be an episode parodying Seinfeld thanks to Charlie dressed up as Kramer. And my God, Mac's replacement for Dennis, i.e. a lifelike sex doll to fill Mac's… hole.
Even though the twelfth season will always be my favourite, this upcoming season is definitely going to be fighting for my adoration. And I really do hope that Glenn Howerton does properly return — I love him (and Dennis) too damn much.
Florida is full of magical things, including the ability to buy Disney World ride props. I vaguely knew about this
from watching TheTimTracker
, but there seems to be a lot more than meets the eye when it comes to Disney auctioning off specific props and other memorabilia.
One man that knows a lot about this is Richard Kraft. Kraft has been
collecting Disney props/objects for 25 years
, as reported by
The New York Times
, and has decided to get rid of everything. "I'm of the philosophy that if I kept one thing, I'd keep two, and then we'd be selling just one Mickey Mouse piece of plastic," Kraft says. "And we don't want that."
Dude just send everything to me. I'll look after it all, promise.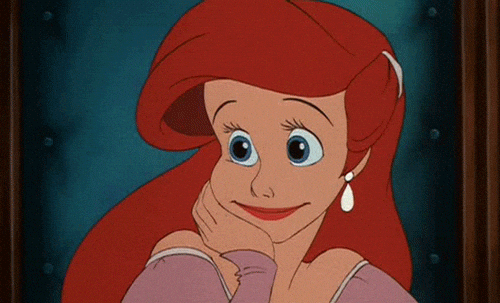 credit: giphy
An absolutely stunning performance with incredible staging — I mean, who ever came up with composing Ariana and the dancers in Da Vinci's Last Supper is genius. Apart from the fact that she is indeed singing live (show them haters, girl), Ariana makes sure she isn't the central focal point of the piece to fully encapsulate the importance of women supporting one another.
It's no secret that I'm absolutely fascinated with true crime, and it's actually a crime that I didn't come across this podcast sooner. Thanks to
Cosmopolitan
, I was made aware of
Payne Lindsey's fantastic podcast Up and Vanished
, and his investigations into the murder case of Tara Grinstead.
Obviously, following cases and investigations such as this is tragic as there is always a victim involved. As long as these podcasts, videos, and articles are spreading awareness and informing people about these tragedies, true crime is incredibly important.
It's all about the victim and the prevention of anything like this happening again.
I recently finished reading John E. Douglas and Mark Olshaker's Mindhunter: Inside the FBI's Elite Serial Crime Unit. In a strange turn of events for me, I watched the recent Netflix adaptation before reading the book, rather than the other way around like a usually do.
It was interesting to compare the two pieces, seeing how showrunner Joe Penhall adapted certain investigations into the series, and what could end up in future seasons. It has since been confirmed that
Mindhunter will be returning for a second season
, as reported by
Cosmopolitan.
This season will also feature new serial killers for FBI agents Holden Ford and Bill Tench to interview, including
Charles Manson which was confirmed
by
That Hashtag Show
, alongside Tex Watson. Dennis Wader aka The BTK Killer could also be explored, who was seemingly referenced to a lot during the first season.
These two are an exquisite comedy duo.
These too are absolute gold, and I could literally stare — and listen to — Hunnam forever.