credit: tv tokyo
credit: michael lindsay-hogg
Celebrating fifty years of an undeniable classic,
Rolling Stone
's Rob Sheffield
explores the history of 'Hey Jude' by The Beatles
. Obviously I've heard the song hundreds of times — and adore it — but I had no idea about the different interpretations that the song had within the group (John believed it was about his and Yoko's relationship... yeah, no John), and how Paul first began writing it after a visit to Julian Lennon and his mother Cynthia.
If you love the band and the song, you should totally give this a read.
Give me hours of history about Coca-Cola and Pepsi and I'll be happy. It's just so goddamn fascinating. Turns out there is a good aspect of consumerism and advertising after all — it definitely satisfies my need to learn literally everything about the world.
I think I just found my inner conscience — there's nothing more to say, really. Sarah Baska is a damn queen.
credit:
michael hauptman
A retrospective of
Garbage and Shirley Manson's career twenty years on
from the release of their seminal second album
Version 2.0
in 1998,
The Guardian
's Eve Barlow talks with Manson about "the history of self-harm, the pressures of fame — and why she has become so vocal in the #MeToo Movement," and also what it's like to go on tour again celebrating another record.
(Someone get me tickets, pls)
Once I finally finished watching
Cowboy Bebop
, I felt like I didn't appreciate it enough... so I began watching it again straight after. That ending just sent me into a spiral of care for Spike (I relate to him too much), admiration for the animation, and adoration for the sheer perfectness that Shinichirō Watanabe created in this series. I can definitely see why many refer to
Cowboy Bebop as the best anime of all time
.
And may I just add, Steve Blum's voice is muy bueno.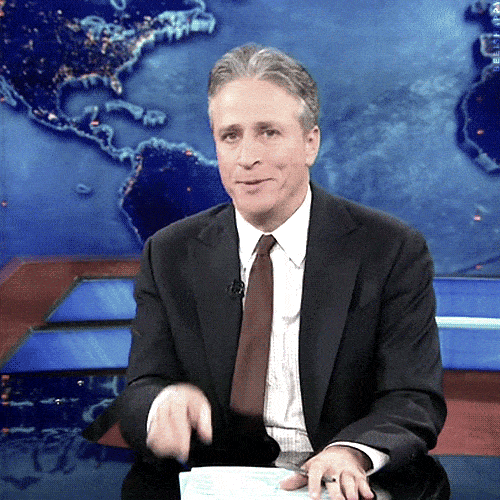 Oh, the 90s were a simpler time. Those were the days that the one thing I would be looking forward to every weekend was waking up at 9:25 every Saturday morning, jetting into my parents bedroom and snuggling between them to giggle over the antics of Ant, Dec, and Cat.
I can't quite believe that it's
SMTV Live's 20th anniversary this year
— I'm
so old
— and neither did I realise that
SMTV
was where
Pokemon
aired which explains a lot for me. I always wondered how I was introduced to these shows before we had Sky, and I completely forgot that
SMTV
had cartoon segments that included
Pokemon, Cow & Chicken, Angry Beavers
and
Digimon.
I'm kinda sad that there aren't Saturday morning shows like this anymore — the last ones I can remember watching were
TMi
and
Dick and Dom in da Bungalow —
but I'm also glad. It makes these memories even more special.
The premiere of American Horror Story: Apocalypse is so close, and showrunner Ryan Murphy is teasing the absolute hell out of it on his Instagram feed. From revealing Evan Peters return to some glimpses of the murder house in 2018, I absolutely cannot wait to feast my eyes on this Murder House / Coven crossover.
I've only recently become a fan of Jason Bateman, so I had absolutely no idea how long he's been acting for. Before becoming primarily a film actor, Bateman was a regular face on American sitcoms in the '80s and '90s from childhood, beginning on Little House on the Prairie in the early '80s. And if you weren't aware, his debut film was the Oscar-worthy sequel to Teen Wolf in 1987.
Bateman's deadpan, sarcastic humour brings me joy and if I have to thank Little House on the Prairie and Teen Wolf Too, so be it.