image credit: rockstar games
image credit: disney/vans
image credit: nintendo
I did it, I finally pre-ordered a Nintendo Switch. I told myself I wasn't going to buy one until a
Pokemon
game was announced, and then along came
Let's Go Pikachu and Let's Go Eevee
. Plus, I didn't realise that you don't pay for a pre-order until it's actually shipped (on Amazon, anyway), so I could have done this
way
sooner.
While they're not the 'official' RPG's, it's still so exciting to see this franchise on such a powerful piece of hardware. And yes, I have pre-ordered the whole package — i.e., the decal console with the pastel yellow and brown joy cons.
Although, I still don't understand how this bundle is cheaper than buying the normal switch, one of the games (pre-downloaded), and the Poke Ball joy con individually. You'd think the bundle would be more expensive. Well, it is going to be a bit more expensive for me in the long run, because I've still got a case and Let's Go Eevee to buy along with it (yep, I'm going with the Pikachu one).
One other thing — why are so many people still adamant on hating these games before they've even out? It's been made blatantly clear that the
Let's Go games are introductory
, for new fans and those transitioning from
Pokemon Go
. What's the harm in that? It's the introduction of new fans that keeps franchises like this going to secure its future. We all know that the next main RPG will be released in 2019 and
will
be on the Switch. We're pretty lucky that we're getting
Let's Go
in the meantime, IMHO.
It looks like Rammstein are close to releasing an album after all. If this interview
MusicRadar had with guitarist Paul Landers
is anything to go by, we could be receiving another record in early 2019. "Right now, it looks like this new record will be coming out next spring, and what we've mainly be doing is playing together in a circle, with all the guys in one room," he said.
"It hasn't been like a pre-production where each member is alone — it's been more of an all-together kind of thing. We liked the sound of it so much that we've decided to make the record more of a band-unit recording than a bunch of guys playing separately."
Yeah, I need to practice some self-control when it comes to Lush. I've only just recently found that I totally need a bit of me time every week, and Lush's bath bombs totally have their hold on me now. I've only just finished my Halloween ones, and
apparently it's Christmas now
.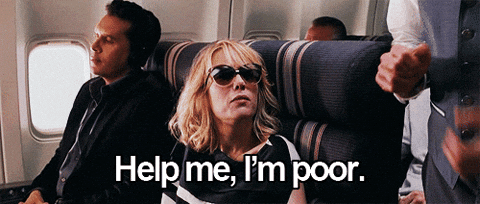 gif credit: giphy
image credit: channel 4
Looks like the future is truly upon us thanks to
Black Mirror
, as its next series
will involve an interactive element
in the vein of those nostalgic 'Choose Your Own Adventure' narratives. I have a feeling that these experiences aren't going to make you wistful about your childhood, though.
There's no word as to how interactive these episodes could be, but I can already prophesise dozens of shows adapting this format for future seasons. You never know, we might not be far away from being able to influence the will of characters and the progression of narrative with the click of a mouse. Or you could just play a video game, I guess.
America's history with nuclear bomb testing is way vaster than I previously thought. Case in point, communities that were near these testing sites are still suffering from the after effects to this day. I had absolutely no idea that the American military detonated a bomb in the Pacific, and basically dumped the nuclear waste in a west coast shipyard.
image credit: asylum/atlantic uk
While I would have been three in 1999, it's kinda hard not to remember it since it was the year '...Baby One More Time' came out... and my brother was born but, y'know, it's Britney bitch. So I can sort of relate to Charli XCX's latest track '1999', more so through reminiscence than anything else. I mean, how could you not with that music video? Such an aesthetic.
"Can you blame Charli — or anyone really — for wanting to essentially retreat to a carefree, almost womblike state." No, no you cannot.
Ever thought how whenever you go to IKEA, you come out of the store with more than you went in there for? Well, there is a reason for it, and it's all down to the little details when it comes to floor planning and the "Gruen effect", as Vox explores below.
image credit: the disney family museum
If you're a Disney fanatic, forget about just going to every park across the globe because America has a plethora of locations linked to the man himself. As an avid fan myself, I already knew about the majority of the Los Angeles locations (the Tam O'Shanter, for example), but
Brit + Co
have provided
six more places that have a direct link to Walt Disney
, that will open your eyes to the history behind the parks, the films, and everything in between.
I had absolutely no clue there was a Walt Disney Family museum in San Francisco. I think it's time I started planning my next trip to the States.
Ever wondered how the hell so many planes land at Heathrow airport? Well, this
Wired
article explores
the science behind air traffic control
, and what is being done to update the procedure. The fact that a plane takes off or lands every 45 seconds is insane, which also involves a hell of a lot of planning and procedure to make sure the schedule goes off without a hitch.
Oh, Red Dead Redemption, how I have missed thee. I'm absolutely in love with this game, I can't get enough of it. Arthur Morgan has stolen my heart, and so has the vast improvements to the gameplay Rockstar have implemented in this game. I'm not even a quarter of the way through it yet — it's so goddamn vast — but from what I have played so far, I really do not want it to end.
And if you want a little background into making the game — which took
eight
years to develop —
British GQ
's Sam White spoke with
producer and Rockstar co-creator Dan Houser
on how the team made one of the most lifelike games to grace consoles since, well,
Grand Theft Auto V
.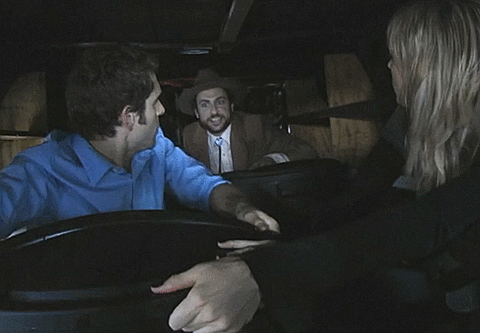 gif credit: giphy