"Just a note to quell some of the rumours over here on E Street. While we hope to be back with you soon, the E Street Band won't be touring in 2019. Before I go back to my day job, the year will be consumed with a break after a Broadway run and various recording projects I've been working on. We do hope to see you soon, and until then, we have some mighty E Streeters out there regularly performing with their own projects who'd love and deserve your support."
So basically, he and the E Street Band are having a well-deserved break after their Broadway run. And thank God for that, because I don't think I can survive seeing Billy Joel, Eric Clapton,
and
Bruce Springsteen in one year, and nor would my bank balance.
Feel like
having a Jeff Goldblum marathon
but don't have a clue where to start? Well,
GQ
's David Lesley has compiled the perfect selection to dive into his vast filmography, especially if you only recognise him as a meme.
But boy am I glad he is a meme, because we certainly wouldn't have been graced with a parody of Ariana Grande's 'thank u, next' by James Corden, expertly titled 'thank u, jeff'.
credit: giphy
I'll be honest — the only reason I was interested in the recent Game Awards was because of Red Dead Redemption 2. I'm so, so happy that it won the awards that it did and will continually die from feels at Roger Clark's acceptance speech for winning Best Performance (note: not best voice acting, it was all performance capture, baby).
credit: warner bros. pictures
Thanks to the
Independent
's Helen O'Hara and Patrick Smith, I now
have a load more films added to my watchlis
t
. Not that this is a bad thing, as I love everything and anything to do with film (duh), but my short attention span can only last so long.
Alas, this top-notch list also highlights some of my personal favourites — and now totally want to rewatch — including Rear Window, Casablanca, Raising Arizona, and When Harry Met Sally. If you haven't watch those (or any on the rest of the list), well get to it!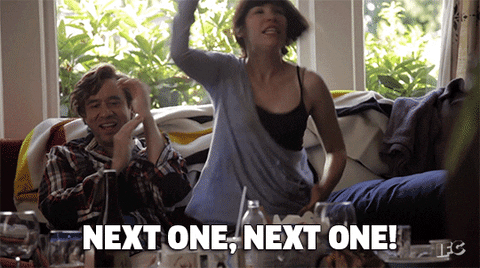 credit: giphy
credit: pierson hill
Admittedly this is a bit of a weird one, but it's astounding none the less. With the body of an eel and the spots of a leopard,
this newly discovered salamander
goes by the kickass title of the Reticulated Siren. Cool, right?
Completely aquatic with no hind limbs, the Reticulated Siren is "one of the largest creatures to be described in the United States in over 100 years," as National Geographic's Jason Bittel recently reported. If you want to catch a glimpse of these creatures, you'll have to venture the swamps of Florida and Alabama.
Or you know, you could just admire the photos in National Geographic. I have a feeling that way will be a lot safer.
Forget music documentaries,
the Beastie Boys are releasing a book
documenting their entire career. Yep, a good ol' book. "Books are old-fashioned objects, right?" Mike D told
Dazed
's Jack Needham. "Everyone asks why we'd do a book in 2018, but they're a delivery device for written words and images. They're satisfying objects which is why I think we haven't given up on them."
No we have not Mike D, and I will be adding this book to my overflowing collection very soon.
credit: studio ghibli
Japan has always been on my must-visit list, and I'd be lying if I didn't say that one of the reasons why I want to go there so much is because of anime. I'm not like a hardcore fan by any means, but I watch enough of it to know that a
majority of the locations featured are inspired by actual places
around the country.
Turns out that specifically going to places featured in shows and films is an actual form of tourism, as Polygon's Linda Lombardi discovered in her fantastic piece on the subject. You can bet that I'm already planning my future Japanese vacation around spots featured — or related to — Ghibli films, Ghost in the Shell, Pokemon, and Cowboy Bebop.
If my internal monologue sounds like anyone, it's Tom Harlock. Especially when it comes to the recent YouTube Rewind.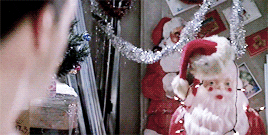 credit: giphy
yes, i saw die hard on the big screen last week for christmas and it was one of the best experiences of my damn life