credit: amc/netflix
Oh, it so was. From the countless memes to the Tide Pod challenge, last year was such a ride it's hard to actually remember everything that happened. Thankfully,
ShortList
's Tom Victor has
compiled a major rundown of 2018
so you don't have to try and recall everything.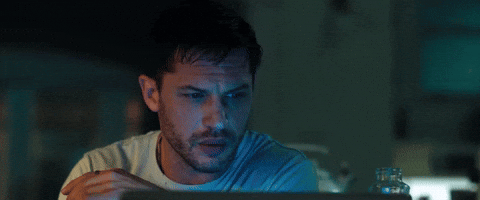 credit: giphy
Thought rock was dead? Think again. The genre is still very much alive and well,
and is actually being dominated by women
. American musicians like Soccer Mommy, Snail Mail, and boygenius are taking the world by storm, and
Noisey
's Lauren O'Neill has rightfully taken notice. As the writer pointed out in a recent article, "a host of new acts have taken the genre at large to unseen heights, and proving that even though women can indeed kick ass and play rock and roll, it's about the
music.
"I identify as a woman and I identify as gay, but talking about both doesn't have anything to do with the reason why I started playing music," Lindsey Jordan (Snail Mail) told the website. "I just see myself as a writer and a musician."
Damn straight.
As convenient and heavenly as streaming services are (logging in to Netflix and Prime Video have become part of my daily routine), they are tarnishing
the art of conventional television
. Tarnishing may be a strong word, but you just don't experience the event-like feel you would get knowing that you're watching and experiencing a show — like
Mad Men
,
Game of Thrones
, and
Breaking Bad
— at the same time as millions of other viewers across the country.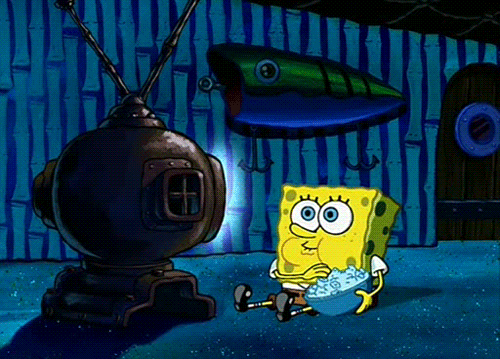 credit: giphy


Now we live in an age where we are constantly avoiding spoilers, getting annoyed with friends if they aren't up to date with whatever show is most popular, and completely missing out on some absolute classics in order to keep up with everyone else. As much as I love having all my favourite shows at my fingertips... I kinda do miss scheduling my homework around watching the latest episode of Supernatural or scouring out box sets to watch over and over. It's all just too easy now.
credit: warner bros.


You've Got Mail
turned twenty last month, and even though it's a beloved romantic comedy it's totally dated. AOL's chatroom services may have been
at the height of its popularity in 1999
, but that has evolved tenfold in the past two decades.
While Nora Ephron's script is incomparable, it's interesting to see how
screenwriter Susanna Fogel has updated the narrative
to fit the current digital era for
Glamour
. From Joe as a Senior Executive at Amazon and Kathleen as Head of Customer Service in the company's toy department, the story follows the same beats but with an updated twist.
Until last year, I hadn't really realised that there was a major lull of
excitement for the release of music videos
. That was until last year, where dozens of artists dropped major music videos one after the other. From Ariana Grande's iconic 'thank u, next' to Childish Gambino's seminal 'This Is America' it seemed like, as Vanity Fair's Josh Duboff wrote in a recent article, have become a major part of pop culture all over again.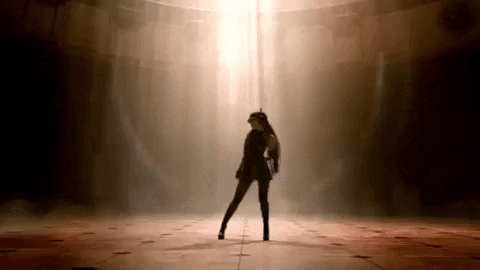 credit: giphy
"A viral music video can make or break proposition — the thing that drives an album cycle to success," Duboff wrote. "Artists are committing themselves more than ever to videos that break through the noise." Hopefully this trend continued through this year, which I totally believe with the upcoming release of Lana Del Rey's album (so excited).
When I first started playing Red Dead Redemption 2, I thought that I'd be done with it after just two playthroughs... yeah. That's not happening. I'm still in the third chapter of my second playthrough, and I haven't really made any progress in the story — I'm far too busy adventuring, discovering, and completing challenges to 100% the game. That and trying to pin down how Rockstar created this insanely detailed world, what they were inspired by, and just appreciating how much effort they've put into creating their own American Frontier.
Thankfully I'm not the only one with this curiosity, as The Leaderboard recently produced a fantastic video exploring Red Dead Redemption 2's lore, and its real-life counterparts. From Saint Denis being inspired by New Orleans to Blackwater being a carbon copy of a town with the same name in Missouri, Rockstar make the world of Red Dead recognisable while simultaneously being its own thing.
"While the map isn't a perfect representation of any one place in the Old West, it captures the spirit and energy of some of the West's most important places," presenter Alanah Pearce said in the video. "Considering the incredible geographic diversity of the West, I'm glad that Rockstar gave us a little taste of everything." It's a much watch if you want to experience a true deep dive into the second instalment of Red Dead Redemption.
credit: walt disney studios motion pictures/time magazine
Considering the last time I watched Mary Poppins was when I was a little kid, watching Insider's recent insight into the film's influence on today's CGI has demonstrated how much this film holds up. TBH, the famous intertwine of animation and live-action is marginally better — and more believable — than some of the special effects produced today.
Cultural criticism is an important artform, but it's dwindling. The last two years have been pretty drastic for those working in the sector for many reasons, including an increased need for political coverage (thank Brexit and Donald Trump). Thankfully those who are left are producing quality content and making sure that
cultural criticism does not become a dying artform.
As VanDerWerff stated: "We need cultural criticism not just to tell us things we already know but didn't know how to express. If reporting can explain the world to us, cultural criticism can explain us to us."
Tom Harlock's perspective on 2018 is all you need to understand the insanity of last year. Need I say more.
credit: 20th century fox
For me, 1999 was one of the best years of my life as a three-year-old as I got given a baby brother. Now that I'm in my early twenties, it's also the year that a lot of my favourite films came out, as Vox's Alissa Wilkinson has pointed out in a recent article.
From
dissecting why 1999 produced so many classics
to pointing out how there are no films based on an original story in 2018, the late nineties are like heaven for a film buff. In the eternal words of Charli XCX, I just wanna go back to 1999... at least at this age. I doubt a three-year-old would be allowed to see Fight Club on the big screen.