credit: ebert roberts/getty images
credit: hbo
While
The Sopranos
prequel
The Many Saints of Newark
doesn't begin filming until later this year, that hasn't stopped showrunner David Chase from giving some more insight into what the film will focus on. In a recent interview with Deadline,
Chase described how the film will take place in '70s Newark
during the height of racial tension, and will focus on exploring Tony Soprano's boyhood.
"I was living in suburban New Jersey at the time that happened, and my girlfriend was working in downtown Newark. I was just interested in the whole Newark riot thing. I started thinking about those events and organised crime, and I just got interested in mixing those two elements," Chase explained.
With former director Alan Taylor on board, along with Chase and Lawrence Connor having written the script... boy. I cannot wait to devour this prequel.
Ever wondered what celebrity nightlife was like before social media hit Hollywood? Well, '90s club promoter 'Pantera Sarah' does, and she owns a large collection of photographs to prove it. From hanging with Ryan Gosling, Charlize Theron, and Leonardo Di Caprio to relishing in the relatively internet-free era, the promoter captured a pretty unique time in LA history.
The photographs
Sarah recently shared with The Hollywood Reporter
are weirdly strange to look at; these celebrities just look like normal party goers. I mean, they are actual people after all (*shock horror*), bt more often than they seem off-guard and free in these photos, which is somewhat sad to think about.
It's insane that it's been three years since David Bowie died, but it's not so unbelievable that his legacy can still be felt today. In celebration of his life,
ShortList
's Dave Fawbert
has looked back over past interviews with the musician
, and compiled a rundown of Bowie's favourite music, films, television, books, and art.
Basically, it just goes to show how iconic and cultured Bowie was (and still is).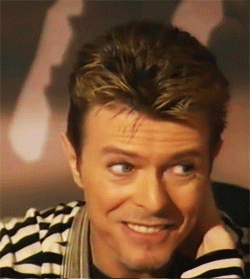 credit: giphy
credit: ron galella/wire image
Great news for Bob Dylan fans —
Martin Scorsese is directing another documentary of the singer
, this time focusing on his 1977 'Rolling Thunder Revue' tour. Described by Netflix as "part movie, part fever dream," the documentary will include interviews with Dylan and others involved with the infamous tour, according to
Variety
.
As if I didn't have enough shows to catch up on — yes, I'm still in the middle of watching
The Chilling Adventures of Sabrina
— it seems that Netflix has gone and done it again with the release of
Sex Education
. While it seems that many are confused with the setting and the weird American vibes in a British secondary school,
though the show is doing pretty damn well
j
udging by reviews.
"A show that goes hard (pun intended) on teenagers getting off has to have a beating heart, a sense of empathy, and a beautifully written script to rise above the masses," British GQ's David Levesley recently wrote (and perfectly so). "Luckily, all three of these things can be found here."
credit: daryl barker/kpcc
Basically, 2019 might wanna be the year that you shell out on some plane tickets (and other expenses, duh) to go to Anaheim. Yeah, Disneyland Disney's California Adventure are bringing in the new year with a bang. Star Wars: Galaxy's Edge is the biggest land expansion in the park, Mickey and Minnie are celebrating their 90th birthday, the Food and Wine festival is continuing in California Adventure, and Disney's first ever brewery is opening in the Downtown Disney District.
There's way more than that happening in the park — and in Disney World, too — so yeah. 2019 is totally the year for Disney's theme parks.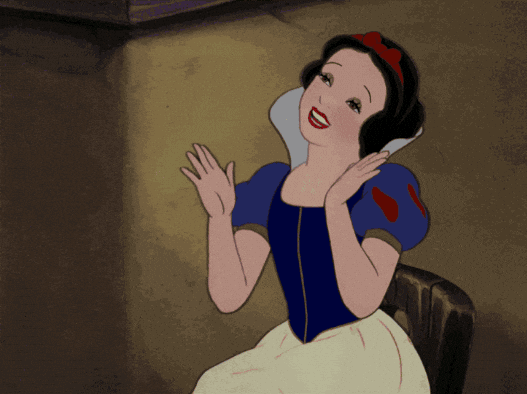 credit: giphy
I can't remember where I first discovered the magic of always taking something out of my bedroom that doesn't belong there — a glass, a plate, whatever — but that was the beginning of my brain craving a tidy living space. Sure, now and again the clutter does pile up, but I'm still learning, and that's why I'm totally intrigued with Marie Kondo and the art of tidying up.
credit: giphy