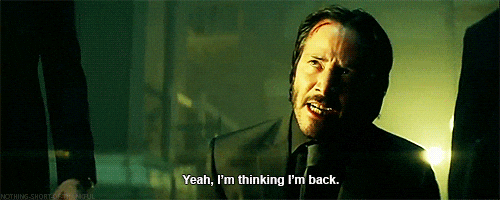 credit: giphy
I'm sure you're probably getting tired of me saying this, but long time no see? Since
joining the Bustle UK team
, I've kinda had to keep this little hobby on the back burner — hence the absence of weekly posts, reviews, my
X-Files
rewatch etc.
But I promise this month will be different — I'm finally implementing a schedule on myself that will hopefully keep me from procrastinating when I'm not working, so I can actually keep my writing flow going and produce new content on the regular.
While I'm skipping the Sunday, Sunday's that I've missed (I can't even remember how many I've now thrown into the abyss), I'll be posting a new one this weekend on it's own and not lumped in with other stuff, along with some reviews of albums and that good ol' X-Files rewatch that is literally taking forever.
So stick around, because believe it or not I do still care about this blog. And whenever I'm not posting on here,
just check out my Bustle profile
— I post at least 6 to 12 articles a week on there.